Want to be
Productive


AND

stay Fit

?
The first personalized approach to more productivity, wellness and well-being. Whenever you want, Anywhere.
ThinkFit combines all the elements of productivity and wellness in a structured system aimed to motivate, train and coach the User to live a better life in a doable and sustainable way.
Think about a Virtual Coach collecting your feedback and helping you improving over time.
Gratification, Guaranteed
Integrates gamification features to boost motivation and trigger positive behaviors, with a fully integrated reward system.
It's not just doing "more stuff" in less time, but how to accomplish meaningful things still having free time to spend with friends and loved ones.
Get the best advices and tools to plan your day with actionable tasks. Then, REST and RECOVER
We want to offer you a personalized experience. Add some details to receive reminders and complete a fitness assessment to know more about your current level and to receive the most targeted Active Recovery that suits you. You'll receive only challenging activities without frustrations. Has your fitness level changed? ThinkFit will adjust the level of the Active Recoveries automatically, with no effort from your side!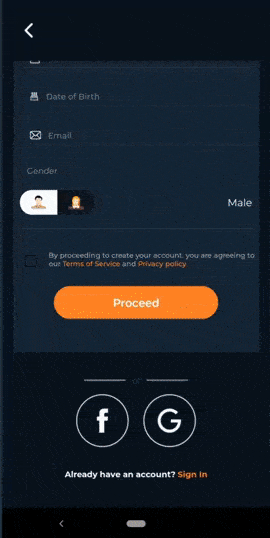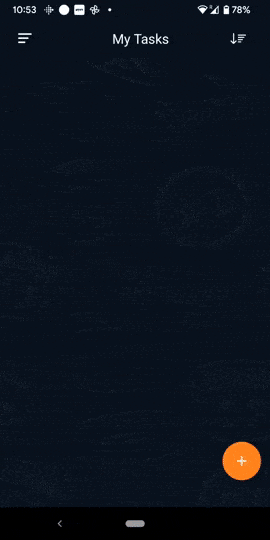 Start your Focus Day, mindfully
ThinkFit is 100% flexible. Use your pen and paper or favourite app or tool to plan your long-term goals (or even use the ThinkFit Weekly Planner). Then start building up your Focus Time List from the main screen, where you'll be guided through the process. With targeted prompts and the prioritisation techniques from the Eisenhower matrix, you'll finally build up a "real" sustainable and realistic to-do list. Then, select the task and be ready for the Focus Time.
We built ThinkFit with one goal in mind: we need a personalised approach to productivity and wellness. The period of Focus will self-adjust based on your ability to complete (or not) the full Focus Time. Yes, you heard that right: no more settings to be manually changed, no more trial and error, and no more frustration here. If you are interrupted, just log your Interruption Type. ThinkFit will "learn" it and will send you back tips and hacks to build up habits aimed to avoid/reduce/eliminate interruptions from your life! And don't forget, you'll find the Interruption Dashboard on the menu 🙂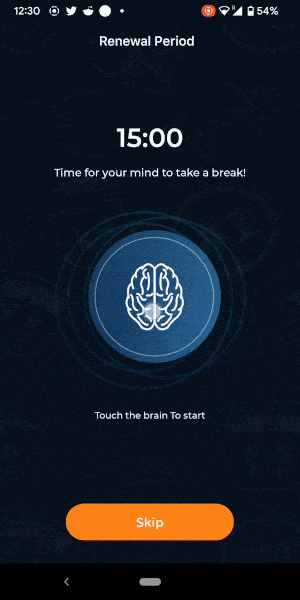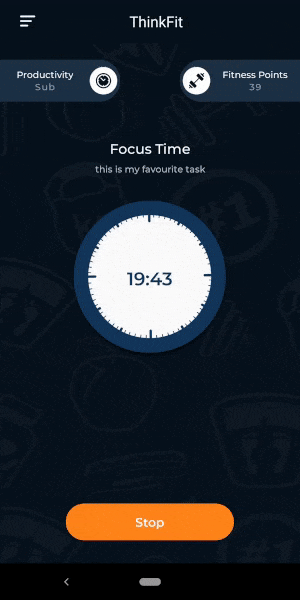 Active Recovery and Renewal Periods
Again, nothing to do here, other than keep the ball rolling! At the end of each Focus Time, you will be prompted to complete a physical activity (Active Recovery) or a relaxing exercise for your mind (Renewal Period). Although you can still skip it, we encourage you to go all in: the energy balance concept built around ThinkFit is based on the synergy between physical activity, mindfulness and flow state. Plus, you will earn Fitpoints® to be exchanged for coupons and offers on the app (see menu) or directly on the official ThinKFit Store!
That's really all. As promised, ThinkFit will adjust the Focus Time and the Active Recovery intensity for YOU. You'll receive tips and tricks to reduce interruptions and improve your ability to get into Flow State, earning more and more Fitpoints enjoying the perks and challenging your colleagues and friends. You'll find your data (available to you ONLY) on the menu on the left: have a look at the Interruptions changing over time, and monitor your Productivity Index © to gain insights on your performances and find your most productive days and hours. Last but not least, spoiler alert, the ThinkFit Academy has opened its doors! Stay tuned!
Don't just take our word for it
"This is the perfect combination that can help many people since it is difficult to stay focused and at the same time take time to rest and clear the mind. ThinkFit can be used to exercise, excellent work I will be testing it"
"This is such great timing, with the pandemic and all! There's a greater focus on our mental and physical well being."
"I immediately liked the idea from the moment I opened the website. It's a really, really important to mix our work and working life and business with wellness and fitness. I really like it. It's something I would definitely use."
"Great idea, and I enjoy the gamification aspect."
"Seeing one of my favourite project again. Always have my vote."
"I love your project! As a working student I often neglect my own body by living unhealthily your app would help me fight this! I would love to use it. I think that your project will solve many people's problems and help them to reconcile their health with their work and increase their productivity during the day."
"Interesting app, I could use help focusing! My greatest struggle with concentrating is I have a bad tendency to bouncy from task to task as something comes to mind (I have a long task list!"
"This is a nice project. I have no idea what this techniques are. However, I love your project concept and would use it to keep fit as I am a desk worker."
"I love thinkfit! It has helped me be more productive and stay energized the whole day. I never feel tired anymore and I always feel like I can accomplish anything I set my mind to."
"The app itself is really simple to use and it just works! I'd say it's worth it if you're looking to get a little more out of your mornings.This is the best system that I've tried. I've never seen anything like it. It's like a smart personal trainer for your entire body. I've been using it for a couple of weeks now and the results are amazing."
"I love the app it helps students prevent burnouts when working."
How does the design of the app pages looks like. Subject to changes (for the better!)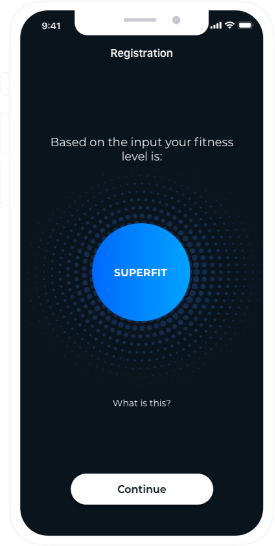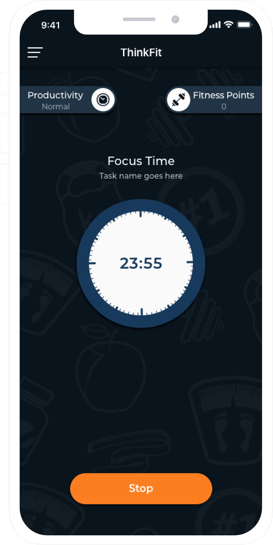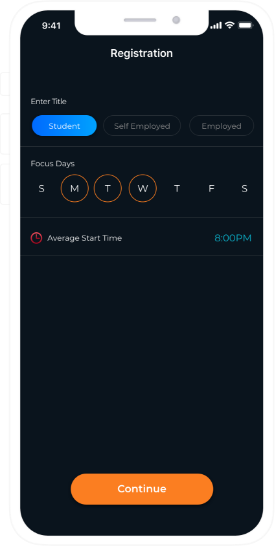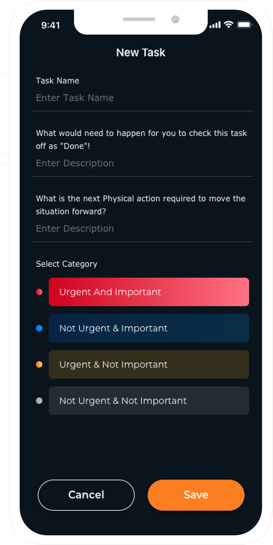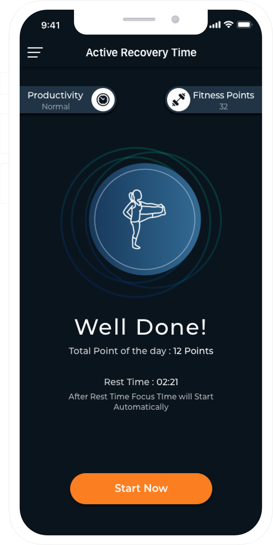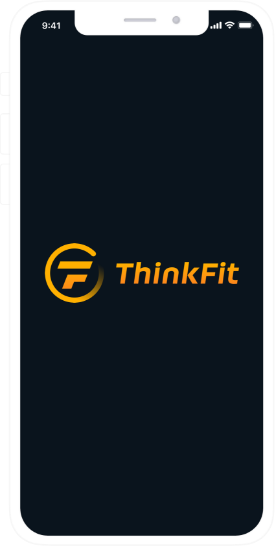 Super Simple. Backed By TONS of Science.
We have been working hard to squeeze hundreds of documents, articles, scientific papers, publications, New York Time Best Sellers into a minimalist UI design
Sources of information (and counting)

(and more) are Scientific Studies
Have Questions? Our FAQ Page Has Answers
Our mission is to improve the lives of millions of people promoting psychophysical Wellbeing. We are a heterogeneous team of professionals, engineers, consultants, psychologists and behavioural specialists gathered together to pioneer science-based, mobile, on-demand, efficient and effective products and services in the health and wellness sector.
"ARE YOU A PERSONAL TRAINER or a COACH? ARE YOU A COMPANY INVESTING IN YOUR HUMAN POTENTIAL? we have a solution for you. We can create a fully customized app for your Clients or Employees. Interested to know more? Write us at: hello@thinkfit.app, we will be happy to discuss a win-win solution with you."